Hutch's Deer Bay Marina - your news source

---
Keep your eyes posted right here for the latest news
---
Max Molnar "Max Hutch" caught this huge bass to win the 2012 Hutch Family fishing derby. Max outfished his father and all other competitors using worms as bait. The fish is almost as big as his huge muscles, toned from Kung Fu training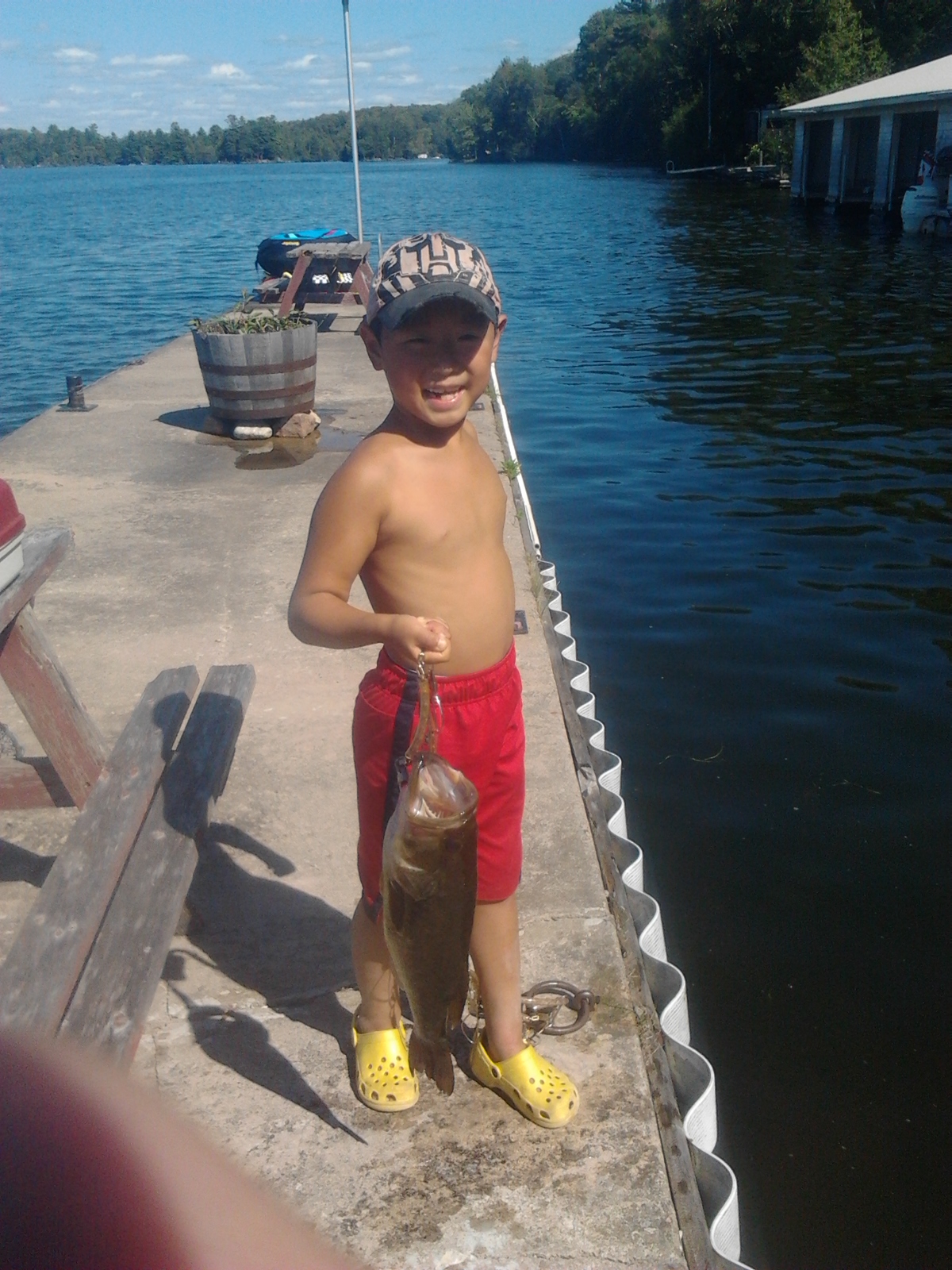 ---
Next Shot

Jarrod is showing off his catch of the day, this bass. It was bigger than any his father can catch!!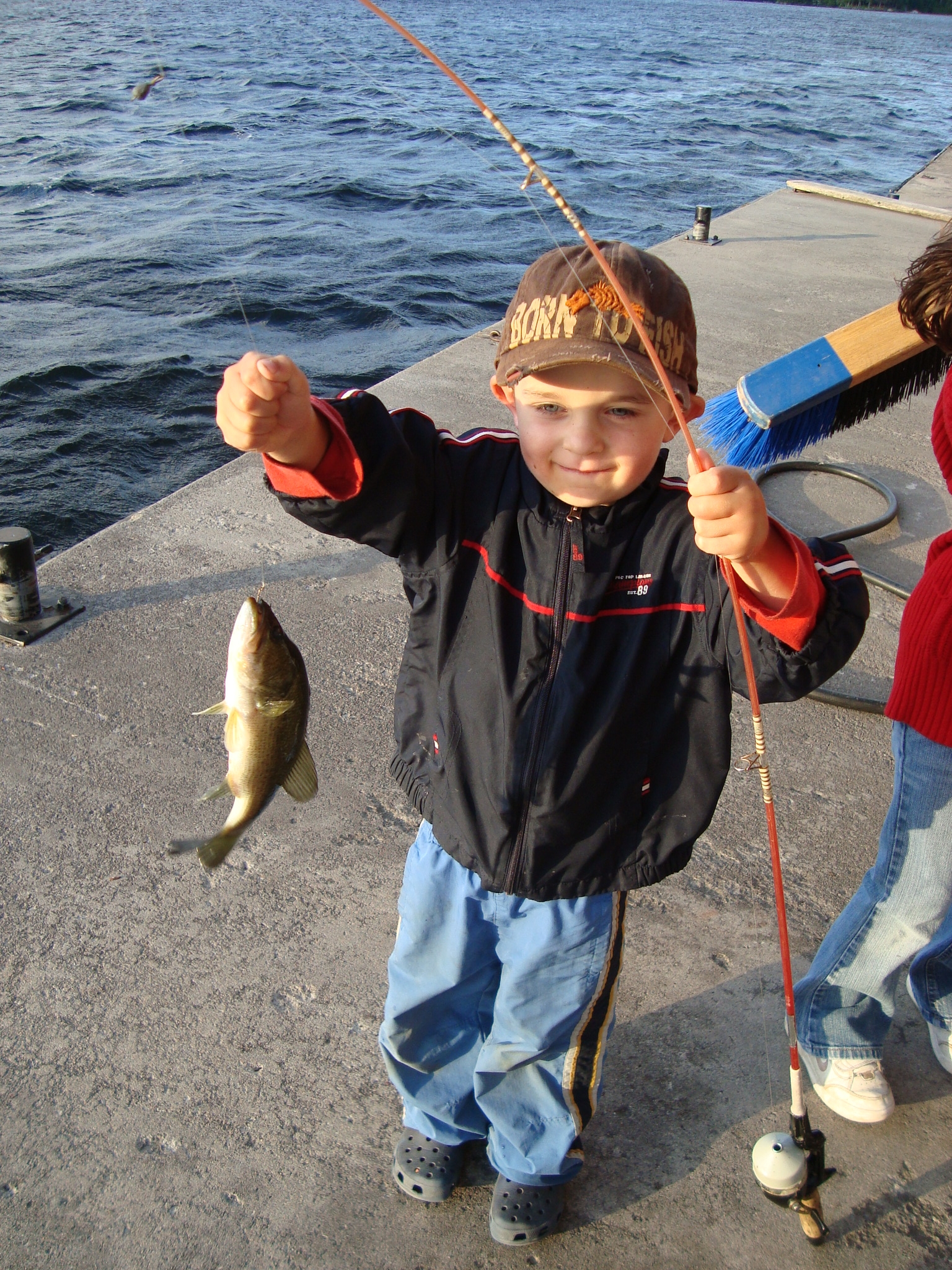 ---
Jeremy Hutch is all smiles here holding my pickerel for the weigh in at the 2010 pickerel fishoff. The minnows are the best bait, I told Jeremy. This 5 pounder was caught off Hutchs dock.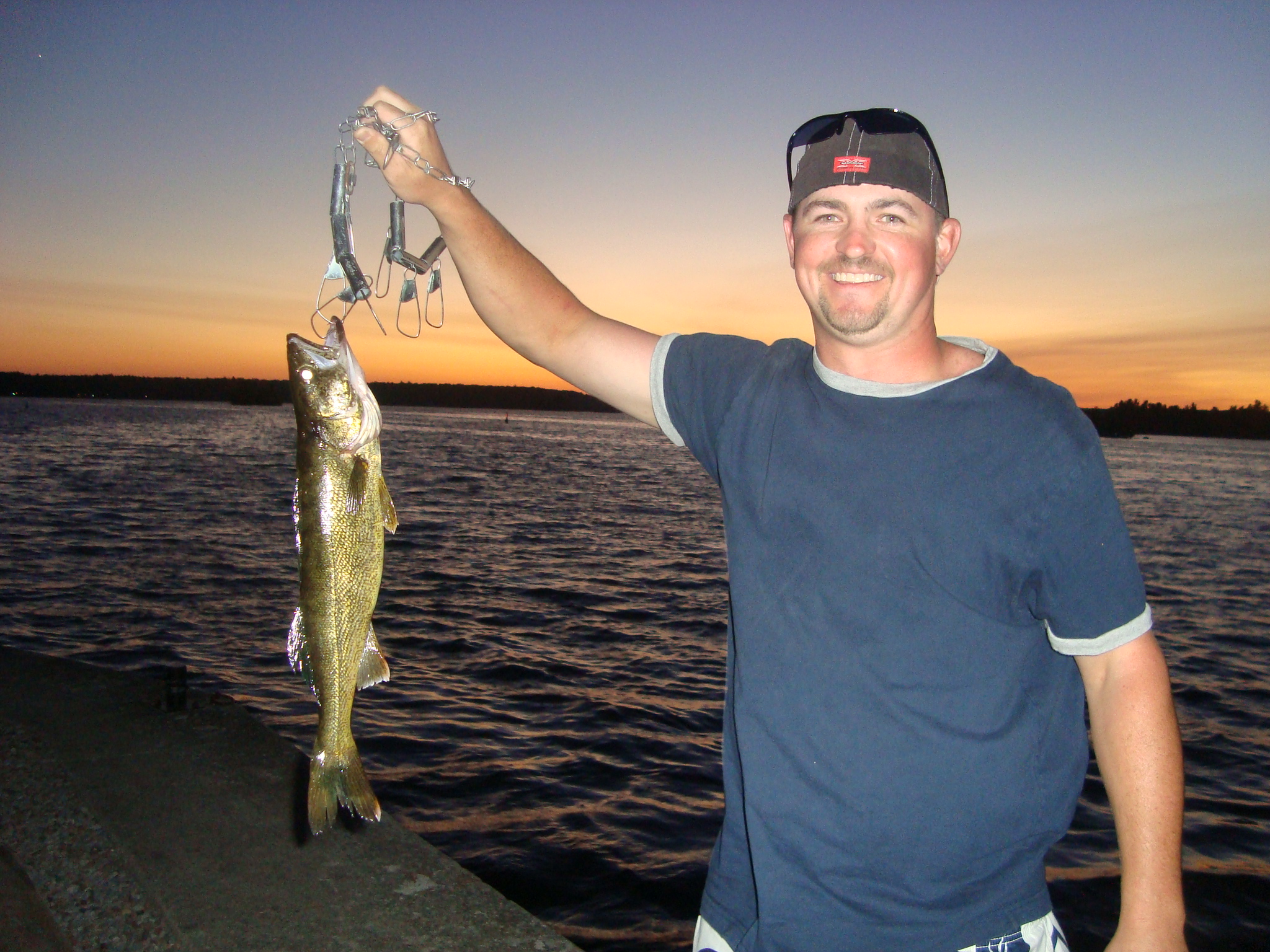 ---
Hutch invents the 1 dog power paddle boat. In todays green world new ideas are evolving fast. Go get a pound hound and green up your world with this pollution free boat. Here Taylor and Jarrod Hutch test pilot the watercraft. Lucy demonstrates the dog power.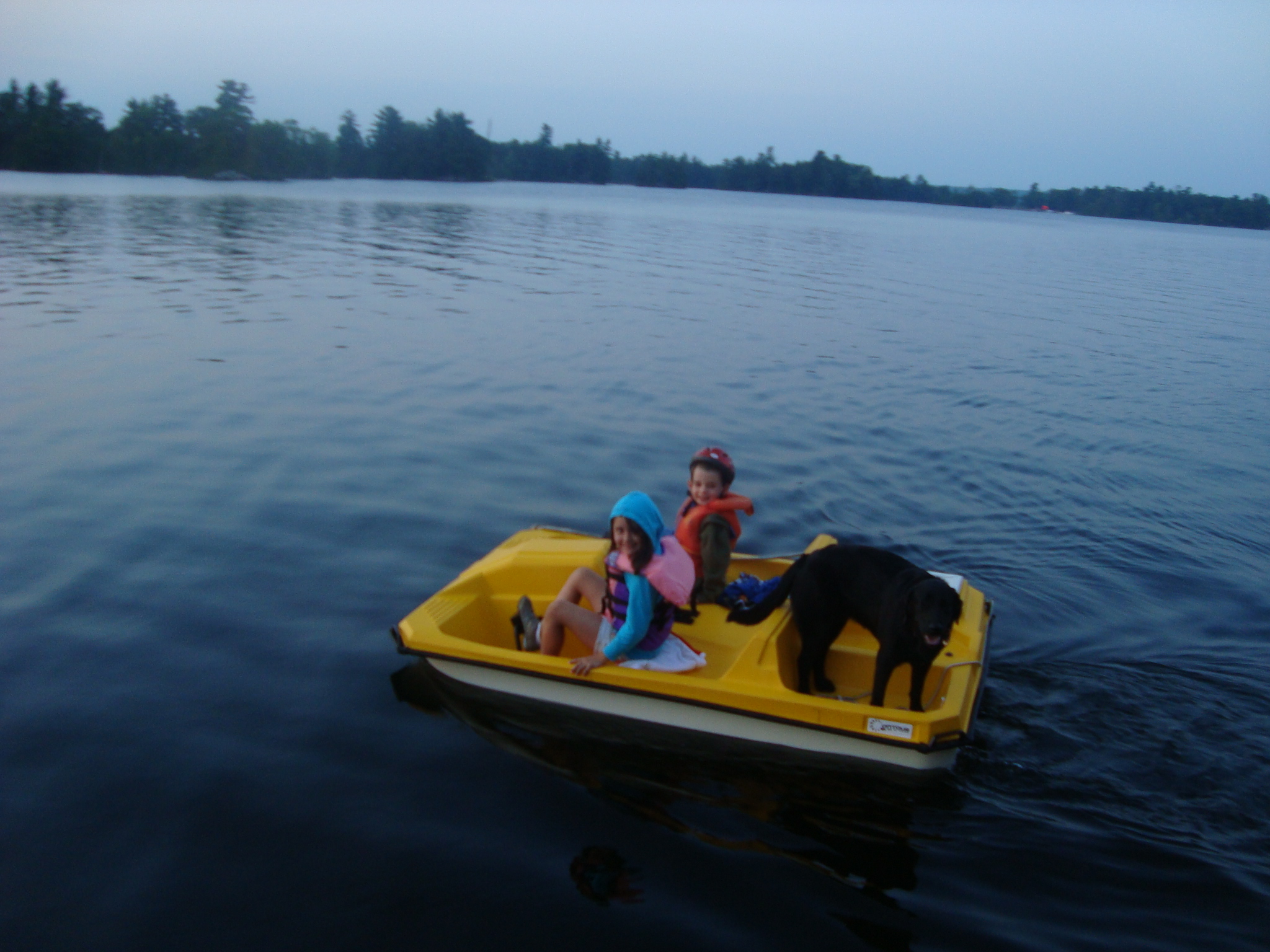 ---
Hutch's presents this years biggest muskie, reportedly caught by one of these three guys below. This fish won the 2009 "Muskie Madness" fishing derby.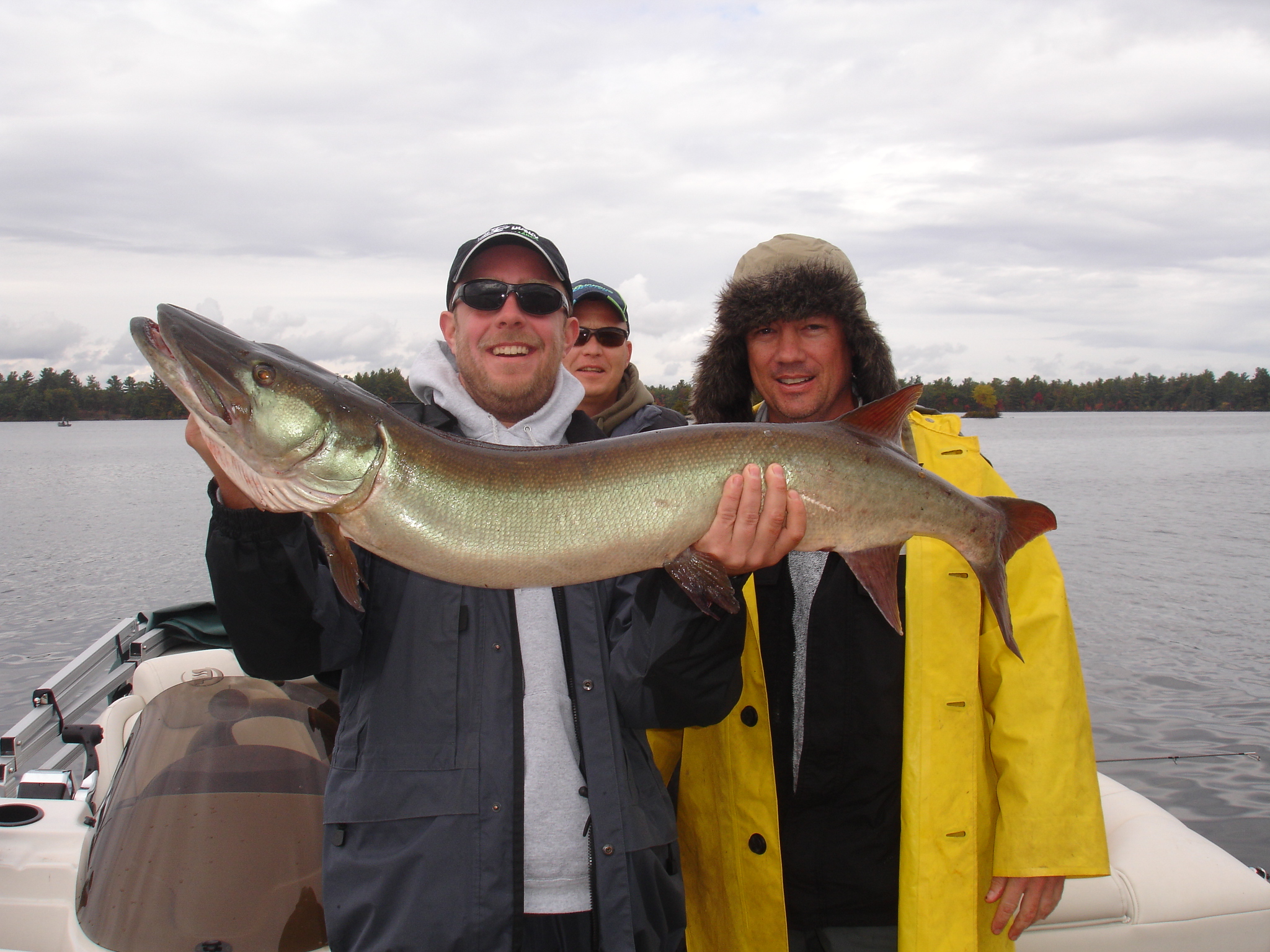 ---
Clint, shown below, got second prize with this 44 inch beauty.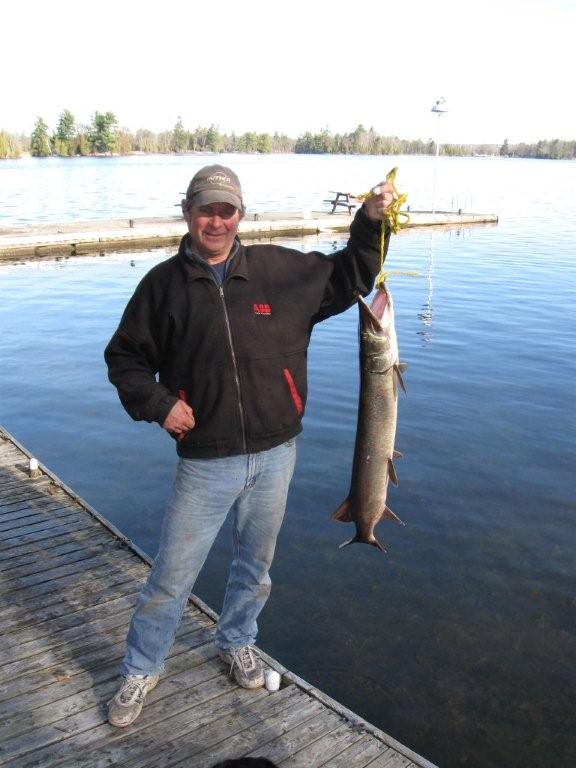 ---
Sav, below caught this baby while practicing for the Muskie Madness annual tourney. This woldwide fishing pro is regarded as one of the best fishermen you will find anywhere this side of Greece.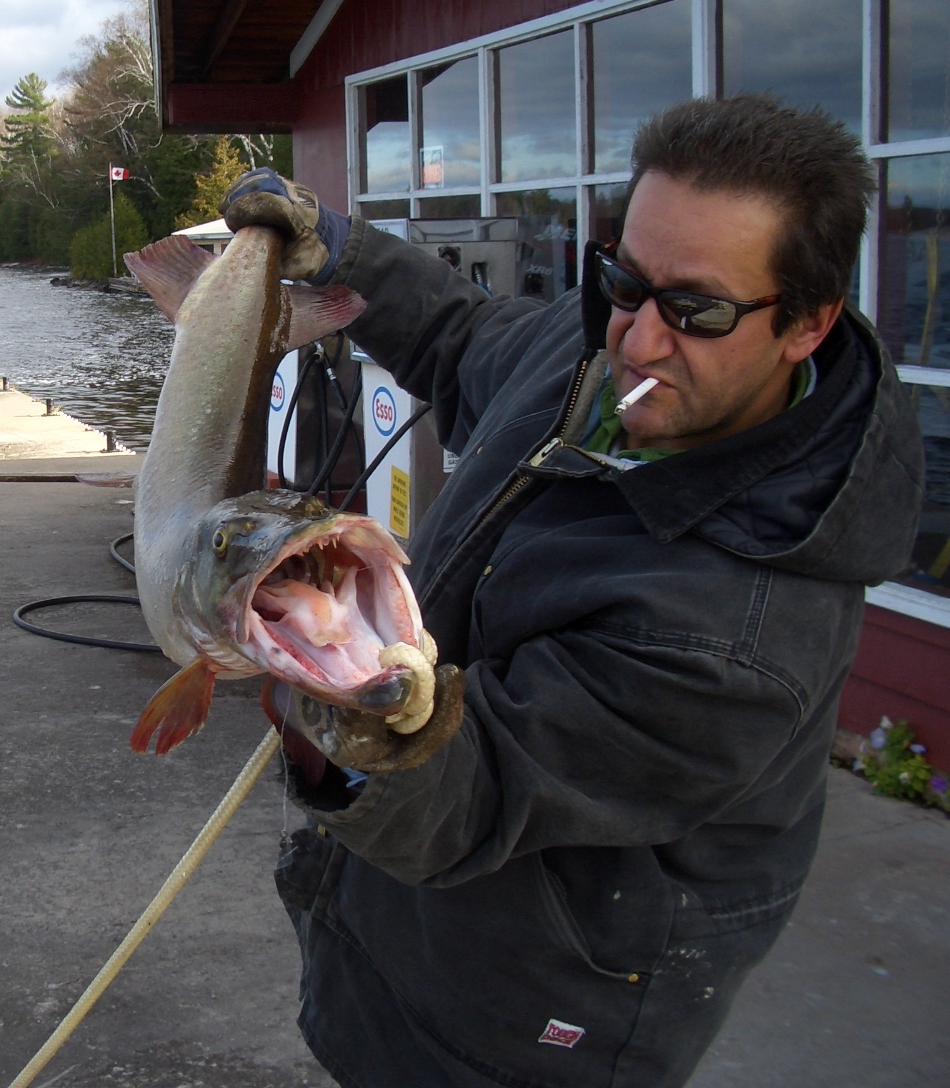 ---
Last years Muskie Madness 2008 winner, Rob, is seen below with his prize winning fish.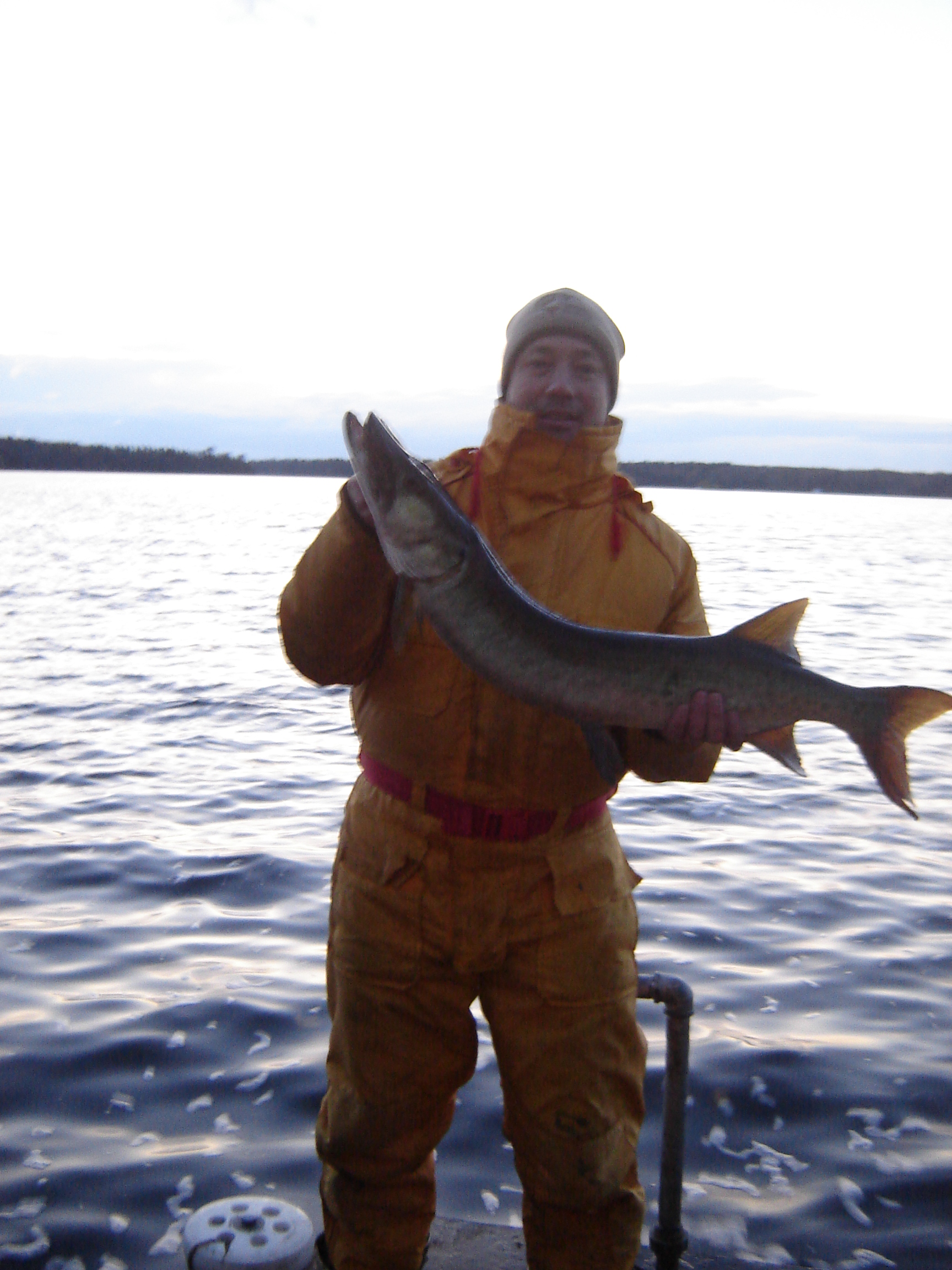 ---
The charter yacht is seen here undergoing first level restoration. Epoxy Jim, another famous fisherman, shows the thumbs up after coating the top deck.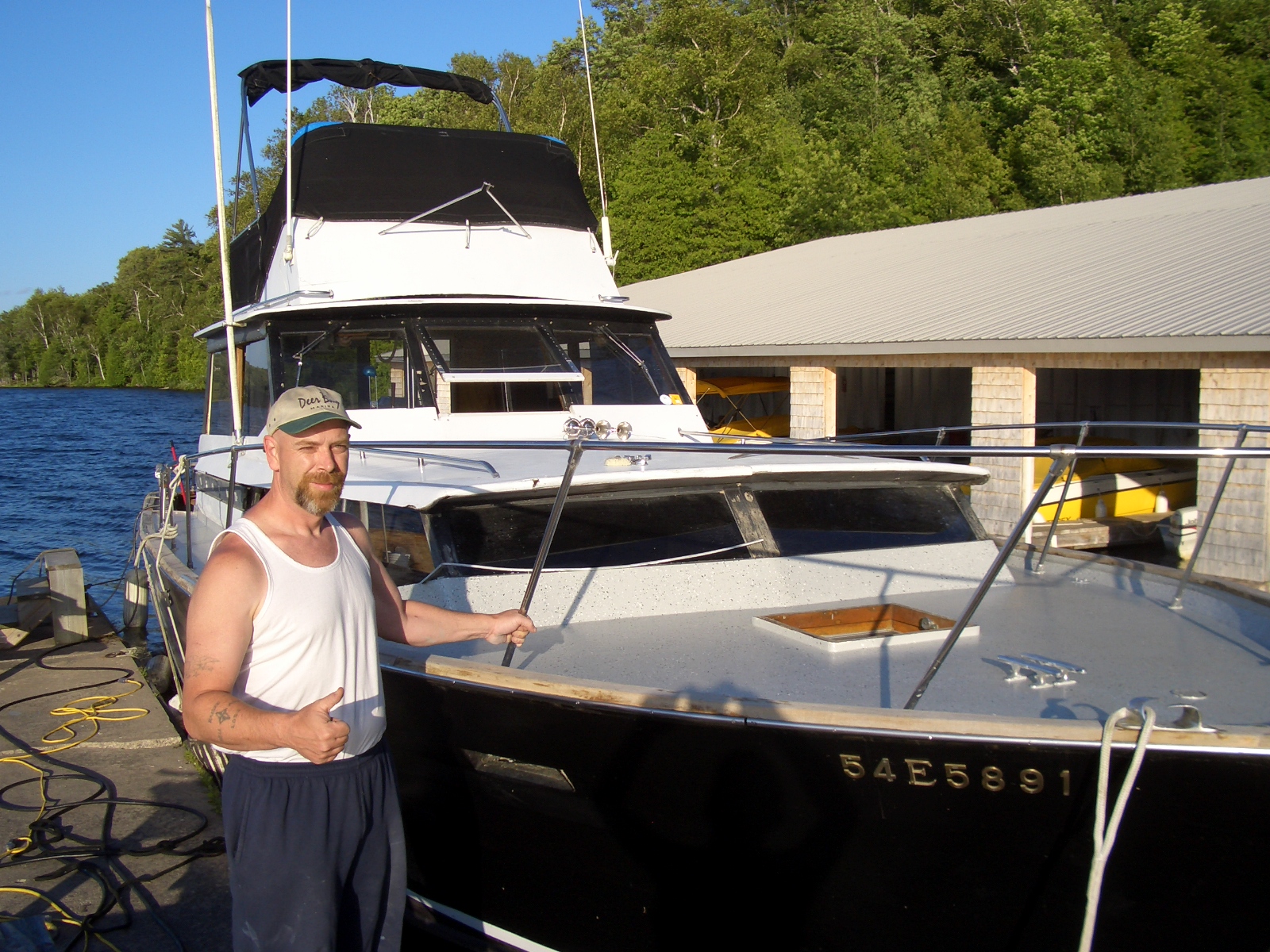 ---
Previously caught at Hutchs marina is this 26 lb 52inch monster. Shown below is Rob with this baby. It won the 2002 "Fish of the year award"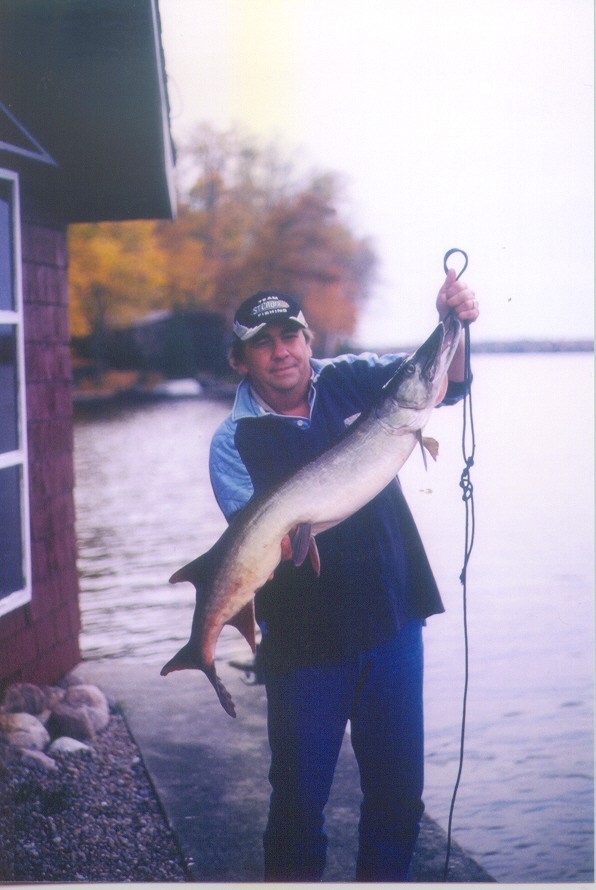 ---
Hutch's President is shown here with his 48 inch muskie - BELOW - which was caught off the dock using a hot dog as bait. It won the 2006 "Fish of the Year" award.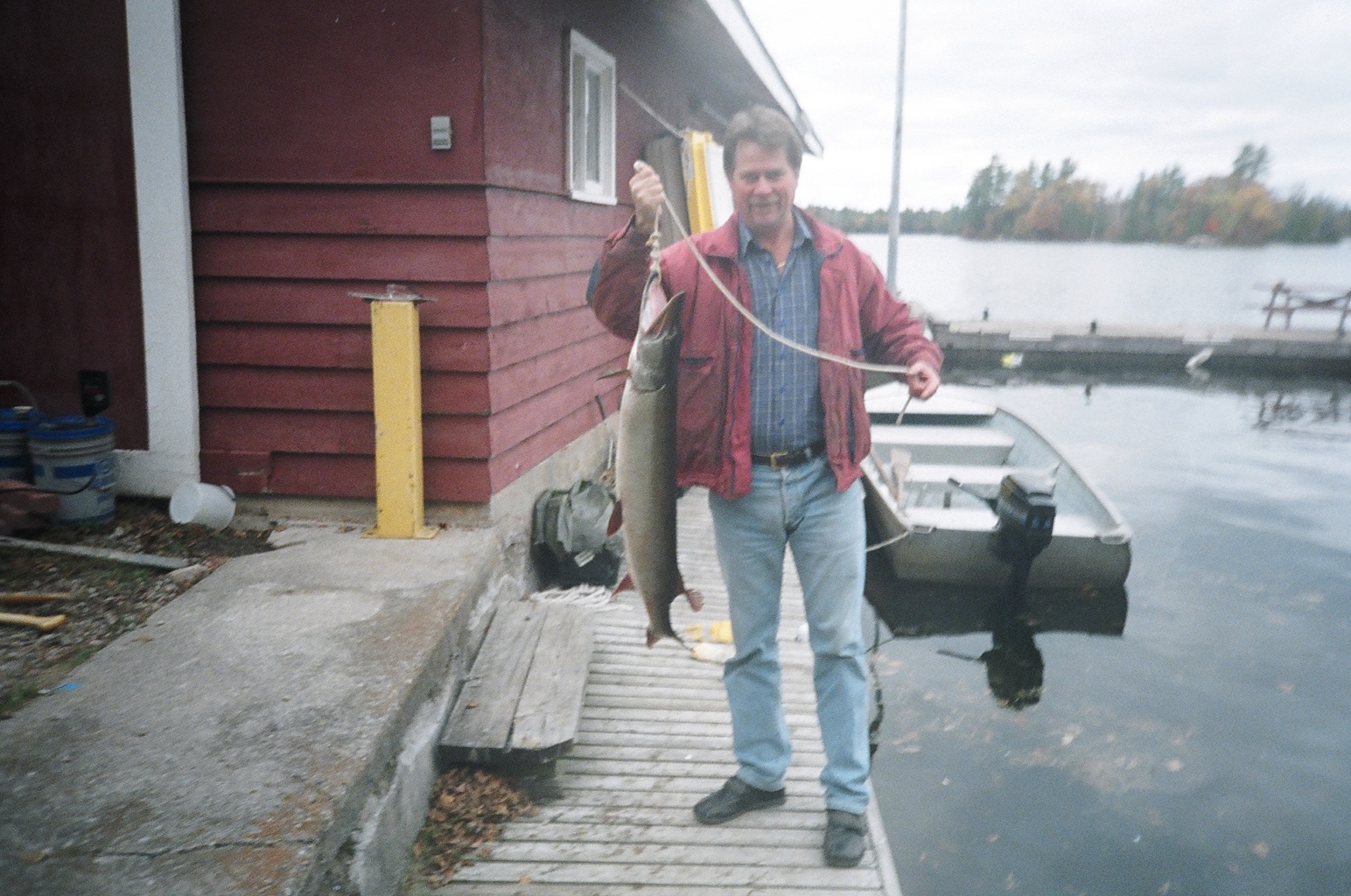 ---
Pickerel anyone? Ray caught this 5 pounder off the dock on minnows. A favorite of the fish fry of course.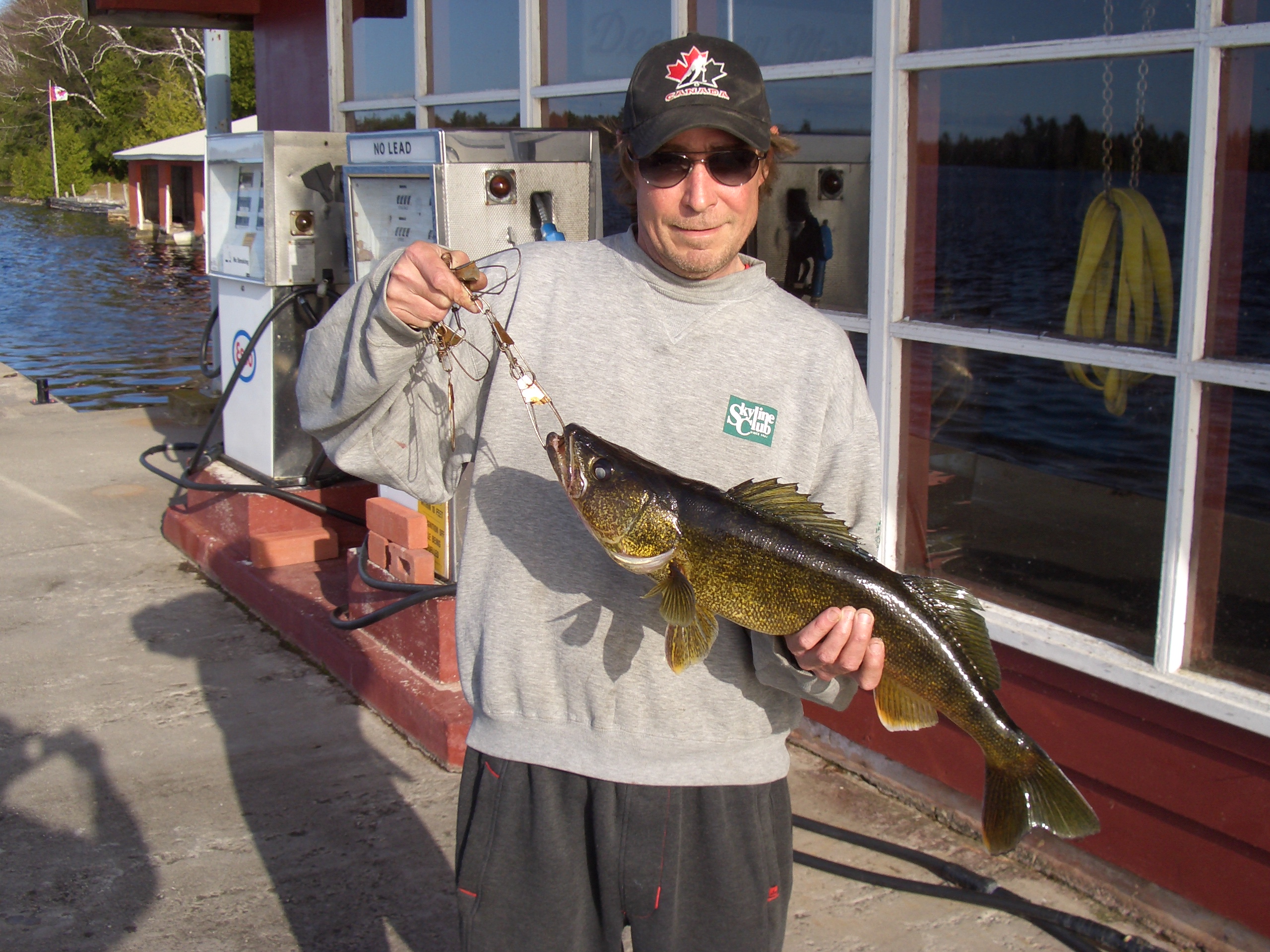 ---
Bass all you bass boat hot rodders? Who needs your flatbottom water sled. Check out the 20 inch, over 8 pound large mouth bass caught off the dock by Sav. He was using pond grown frogs. It was the biggest bass caught on the lake since 1966. "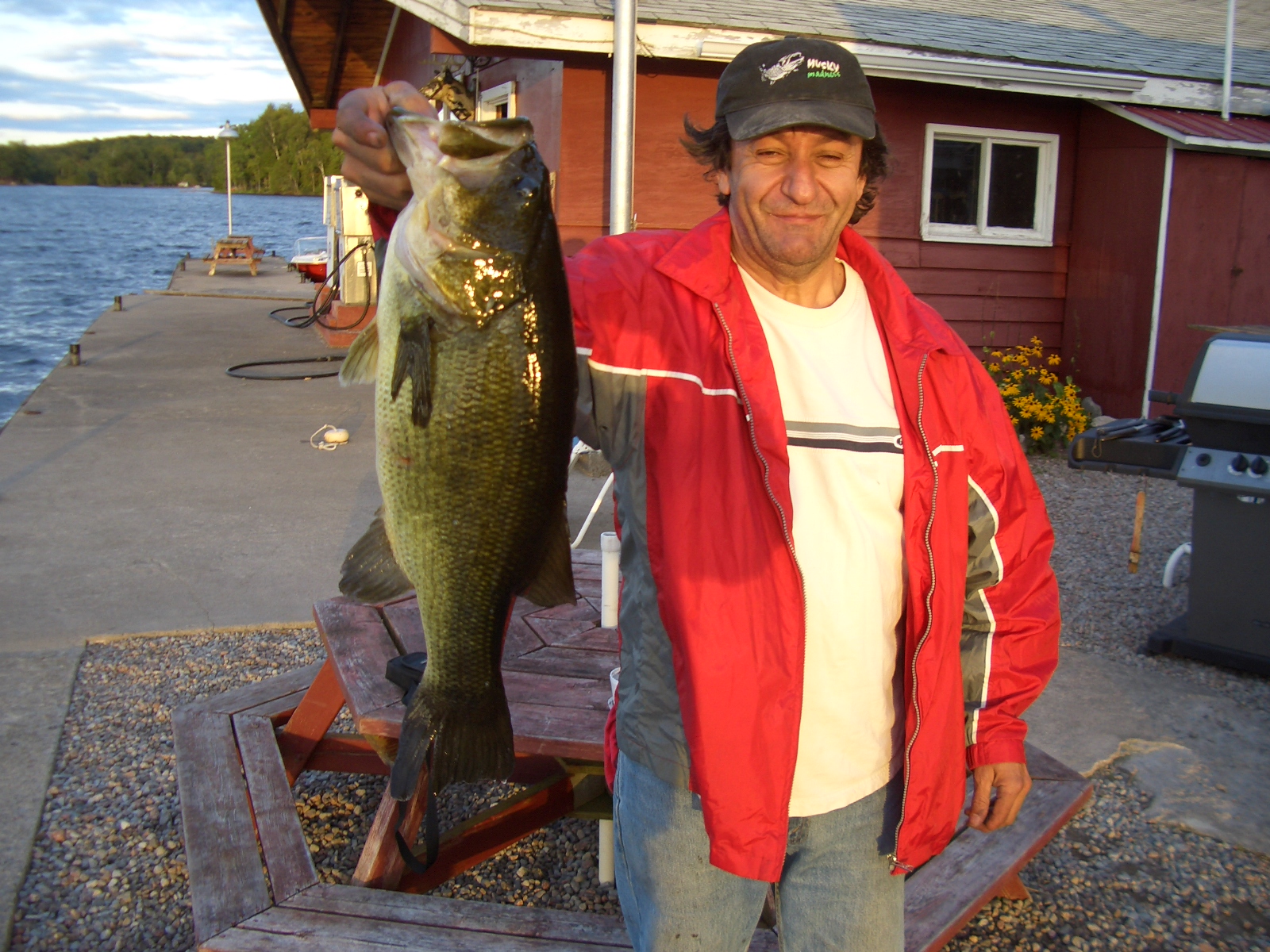 ---
Ray is holding his bass here for some fishermen to see them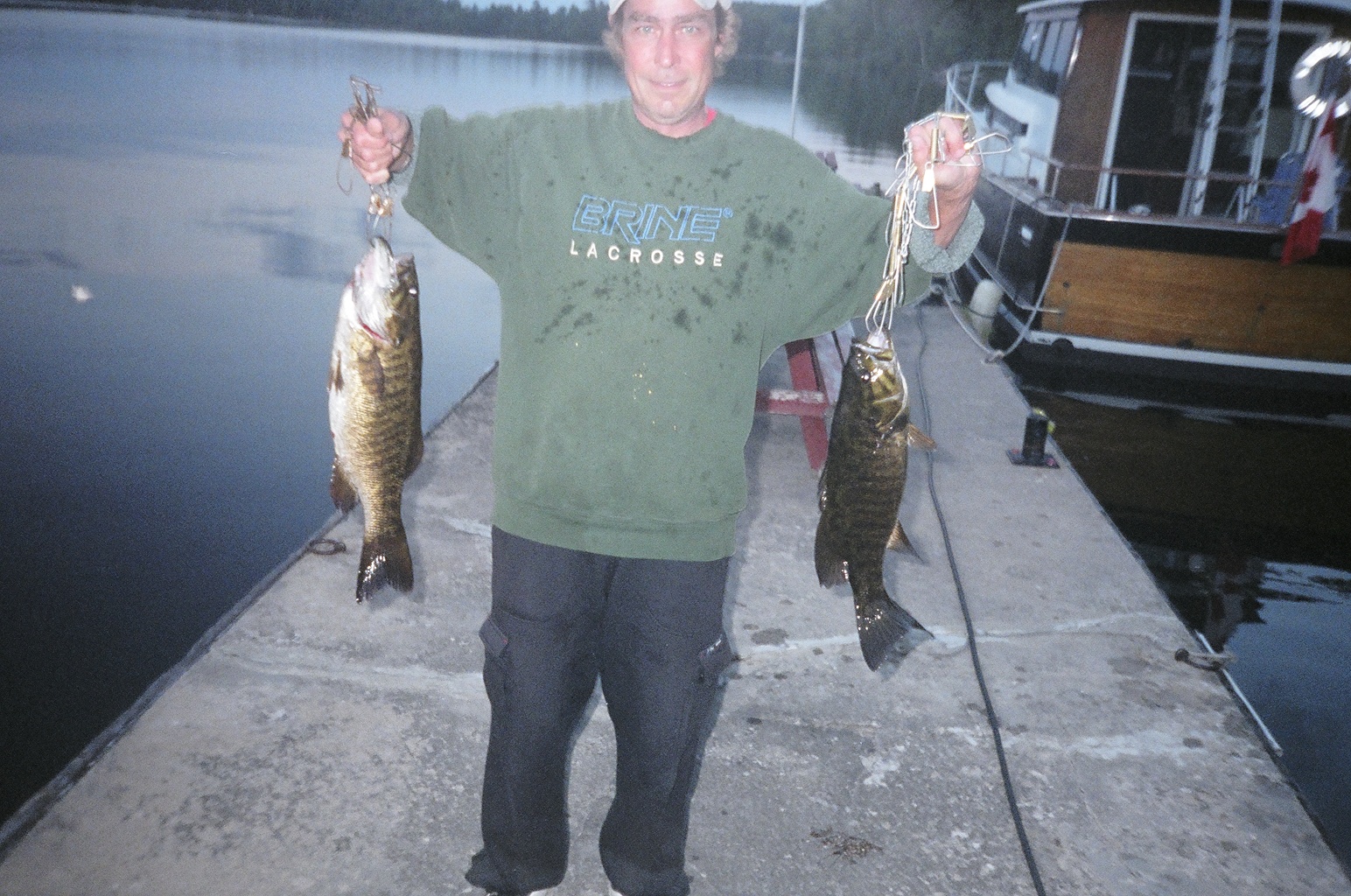 ---
Below we see Stephen holding his prize bass. This baby won the marina sponsered bass tourney in August 2009.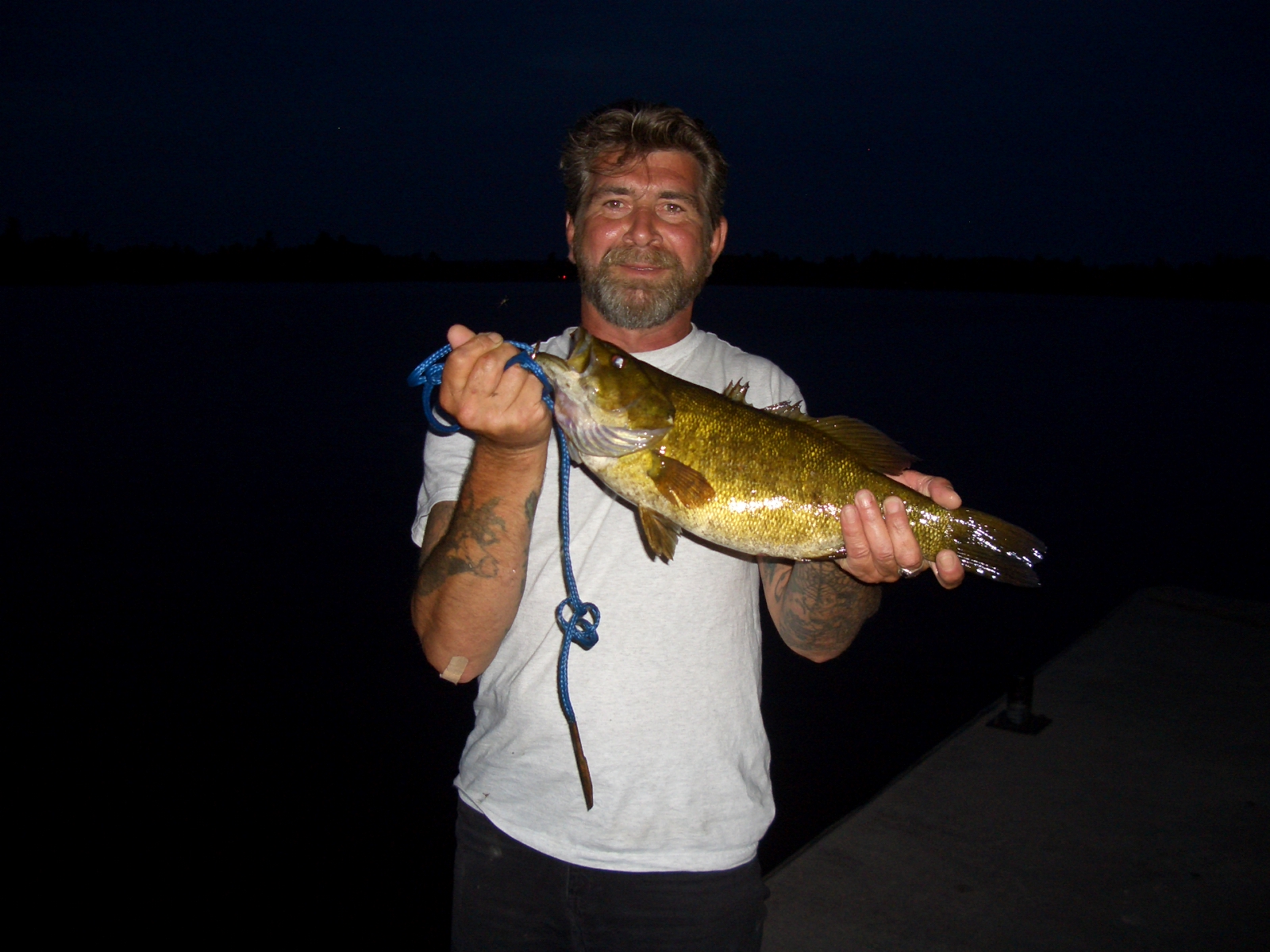 ---
Below we see daytime festivities held during Hutch's 7th anniversary party in 2007. The Unionist Ministers are seen jammin on the double stage; fun was had by all.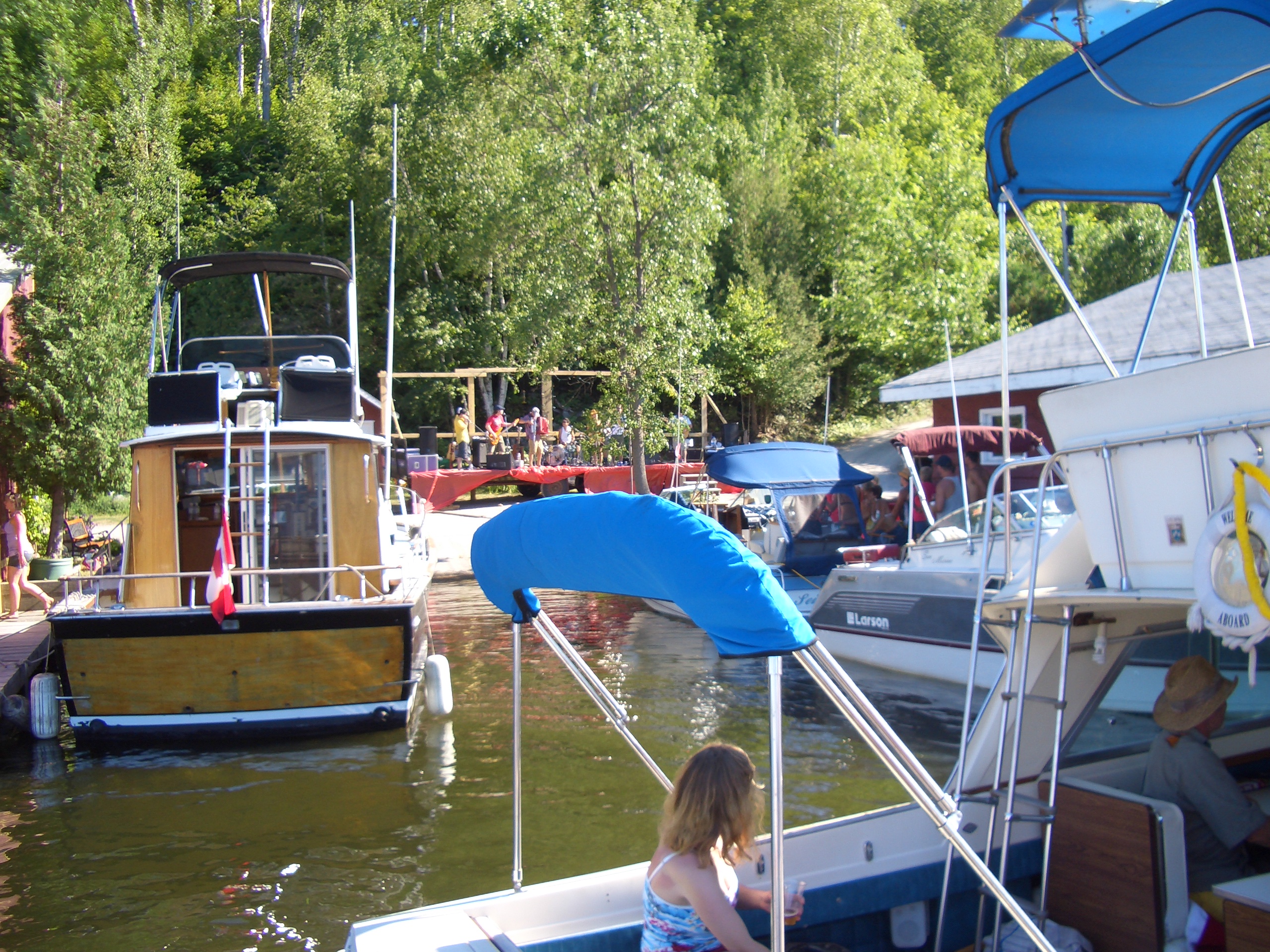 ---
From the archives; 45 years ago: Deer Bay Marina was under construction. It still is. Shown below including private beach where David Hasselhof trained.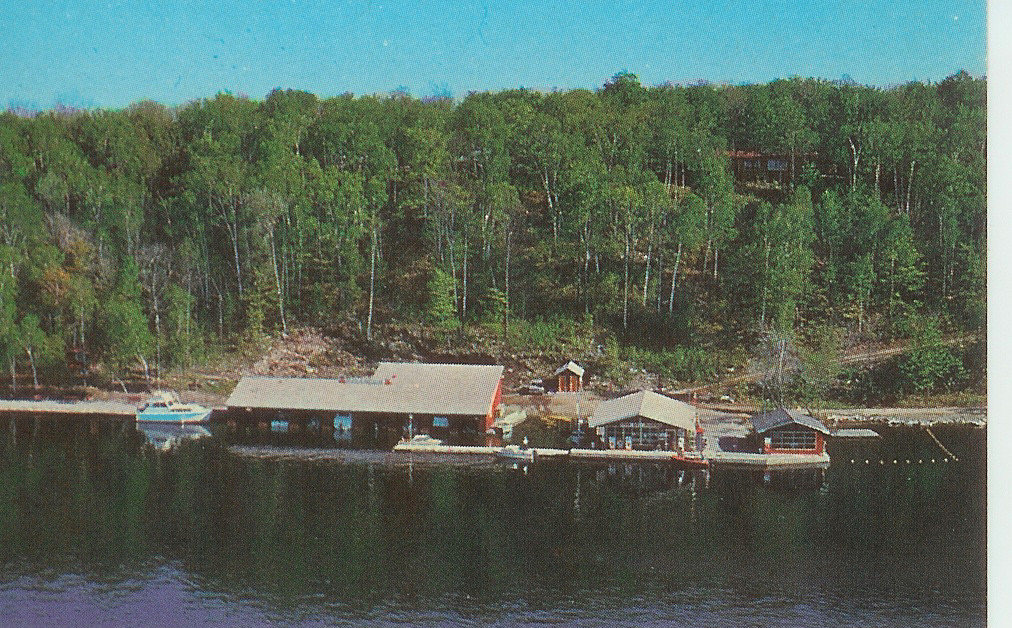 ---
Recent Media Coverage of Hutch's Deer Bay Marina
Hutchs begins dog power process, see pictures above


---